With over 20 years of experience in elevator installations, our team offer extensive and highly specialist knowledge in all aspects of lift machinery and cars, traction lifts, hydraulic lifts and machine room less lifts, plus the complete servicing and maintenance package to keep your installation running to perfection. We do not just install standard sized elevators into standard sized gaps; we can design bespoke builds for any requirement or space.
A new lift is not only a capital investment, it also has a direct impact on the efficiency of your business and the appearance of your building. At Relis we appreciate the importance of getting things right from the outset, which is why our highly experienced construction team is dedicated to bringing you the best solutions and equipment from leading component manufacturers throughout the world to suit any application.
Lift and Escalator Servicing
We service all types of lifts and escalators from all lift manufacturers We really can look after all your lifts and escalators – not just our own products. Our engineers deliver excellent local lift maintenance, lift servicing, lift repairs, refurbishment and modernization services to keep people and goods moving. Our excellent elevator service branch teams remain constantly in touch with their lift engineers in the field so your calls will always be dealt quickly by our efficient, friendly staff. At Relis Lifts we are proud of our consultative services: we advise customers on the safe and effective management of their lift products, can carry out supplementary testing (no matter what make or model of lift) and thorough examinations. Repair Services and Testing At Relis Lifts, we strive to keep elevator downtime to a minimum. With extensively trained and educated elevator mechanics you can be assured of economical elevator repair requires the correct diagnosis to make sure time and money are not wasted on something that is not required for proper operation.
Residential Elevator Repair & Service
Relis Lifts Service will evaluate your elevator system as a whole. It's possible that with some troubleshooting and adjustments, your elevator issues can be corrected without major replacement costs or repairs. If repairs are needed we will perform the required repairs, big or small, efficiently and professionally. Our technicians will work to get your elevator back in operation as soon as possible. If you have a service contract with us we will perform all the necessary maintenance and upgrades during regular scheduled service visits.
Lift Repair Company - Professional Lift Repairs
Relis Lifts specialize in lift repairs and offer a full range of lift repair services which include repairs and upgrade works to help your equipment meet current health & safety requirements & statutory regulations, the completion of recommendations & requirements as set out in insurance inspectors reports and the repairing of lifts with ongoing faults/problem lifts. We provide a free of cost, no obligation quotation for all lift repairs and you don't have to have your lift maintenance contract with us for us to carry out repairs to your lift. Our repair works are carried out by professional, time served lift engineers experience at working on a broad range of lift types and makes including all major brands. All our repairs are carried out to a high degree of professional workmanship. If you would like a competitive quote for the completion of repair works to your lift equipment, please contact us and we'll be happy to help.
Superior Lift Service
We're not ones to shout about our performance but we do know that our service engineers do an excellent job. Each site visit is scheduled for a full hour and every action is logged so our customers are always well-informed. Ensuring safety at all times We take care in everything we do. The safety of our passengers, our customers and our engineers is our first priority. We will agree a schedule of work that minimises risk and complements the programme of complete works on or around the site. We work to OHS Act and our systems and procedures have been recognised internationally
Relis Lifts can install all types of new lifts:
Lift Modernisation
If maintained properly and in normal use situation, the average life of elevator is 15years. Thereafter, both the mechanical and electrical parts start aging and become less functional and less reliable.

The safety of the elevator is reduced and potential risk gets high. Relis lifts has rich and leading experience in lift modernization. Relis Lifts works together with its clients to develop customized solutions for the modernization of the older elevators combining the cost effectiveness with the highest quality outcome.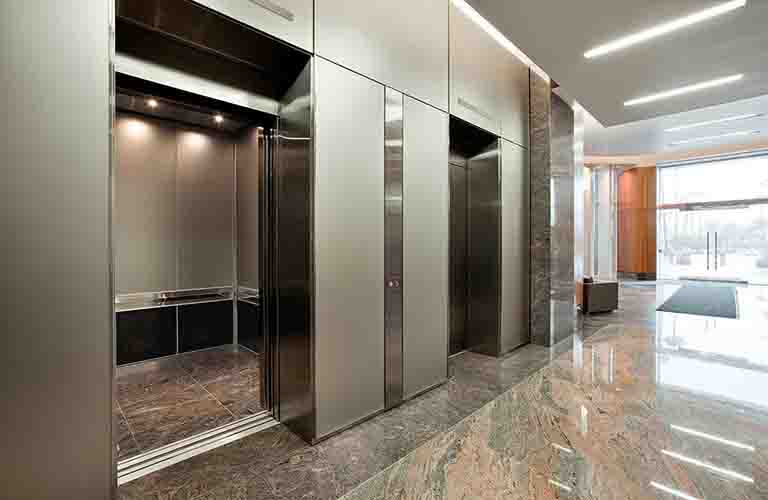 Stocked Repair and Service Trucks
Our Service trucks are always stocked with the parts and equipment needed to repair, service and maintain your residential elevator or lift. We pride ourselves on efficiency. Keeping your elevator in excellent working condition at all times is our goal. We strive to keep downtime to a minimum because we know that accessibility matters.
You can expect from Relis Elevator Service Company:
Testing Services We Offer:
5 Year Full Load Testing
Compliance Testing
Annual Pressure Testing
Utilization of Certified Test Weights
Lift Maintenance contracts
We work very closely with our customers to develop a service agreement that meets all their needs. Our 24/7 emergency breakdown service is available to all our customers, 365 days a year. If your requirements are straightforward we have our standard, premium and comprehensive off-the-shelf maintenance contracts. We are happy to arrange bulk order contracts and we have many in place with hotel chains, leisure complexes and local councils. Whatever your need we are here to help.
Ensuring safety at all times
We take care in everything we do. The safety of our passengers, our customers and our engineers is our first priority. We will agree a schedule of work that minimises risk and complements the programme of complete works on or around the site. We work to OHS Act and our systems and procedures have been recognised internationally